Five Star Cosmetic Dentist Reviews for Burgess Center for Cosmetic Dentistry
"Terrific Service!
I have used Burgess Center for Cosmetic Dentistry several times in the past. I have been very satisfied with their services and the work they have done for me. They have a very pleasant environment which makes you feel comfortable while getting your procedures done. I will use them again. Truly a terrific experience!"
Donna C.
Ponte Vedra Beach, FL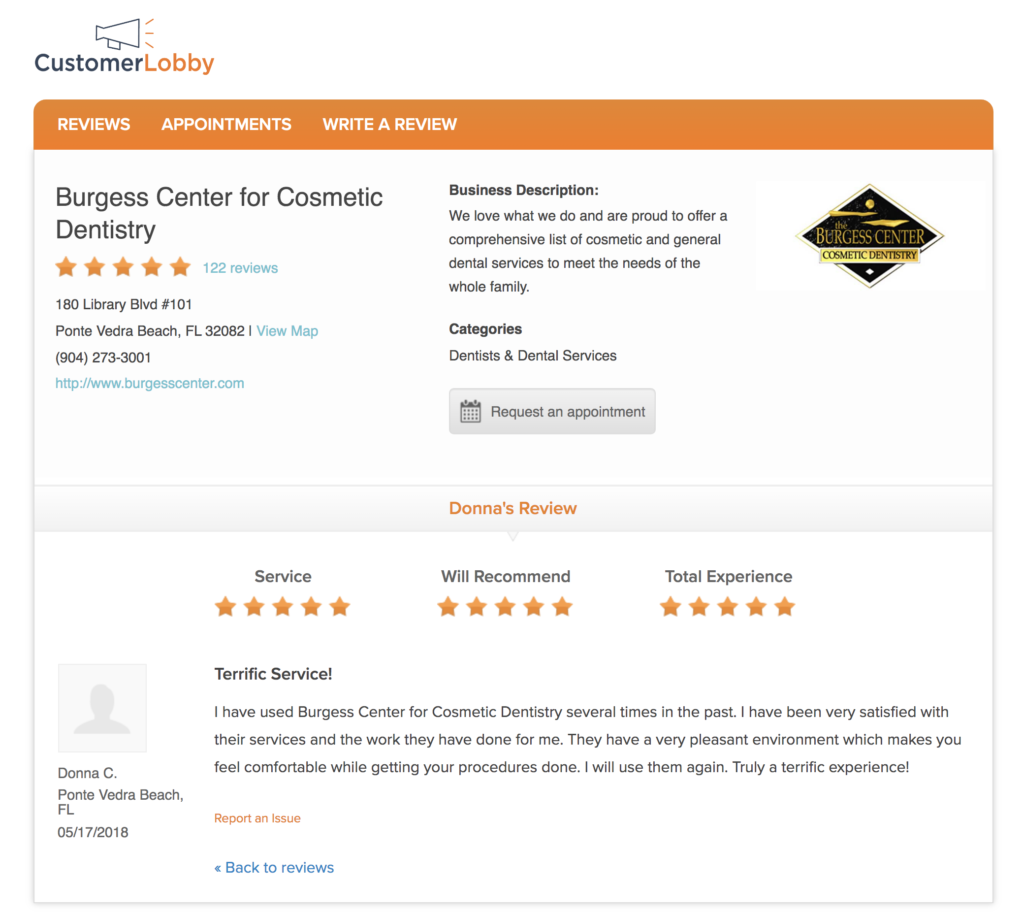 Customer Lobby:
https://www.customerlobby.com/reviews/11105/burgess-center-for-cosmetic-dentistry/write
When you have a free moment and have not done so already, we would love for you to leave a review by clicking the link above. Thank you very much for your time in advance.