We are proud owners of a new x-ray imaging machine, Sirona Orthophos XG 3D. We brought this new, state-of-the-are piece of equipment into our office for its ease of use and reliable results.  We're excited to be using this awesome piece of equipment to not only streamline our practice, but also offer our patients the safest and most comfortable experience possible.


Here are some of the key features: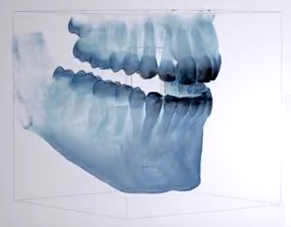 Hybrid Unit
This hybrid unit not only provides the right 2D image, it is now augmented with the ability to capture an x-ray image in 3D. One scan provides a 2D and 3D image together.
Simplified Patient Positioning
With the auto-positioner, the operator can automatically tilt the patient's head to get the perfect angle with no interference. The mulit-point stabilization allows the operator to position the patient comfortably through the on-screen guide. Proper patient positioning and stabilization is critical for diagnostic images.
Adjustable Area Of Exposure
The operator is able to adjust the area of exposure by zeroing in and capturing the region of interest that was prescribed by the dentist without exposing unnecessary regions to radiation. The field of view is also large enough to avoid needing to stitch together several images, thus eliminating multiple exposures. The operator also uses the alignment guide, giving them a perfect view of the area to be scanned, eliminating mistakes and the need for re-takes. Short scan time ensures that patient movement during the scan is kept to an absolute minimum, thus further reducing radiation dose.
Integrated Software
The integrated software gives us the ability to scan, diagnose, plan dental implants, and document findings quickly and efficiently. The ability to use these images to map out a blueprint for dental implants allows us to plan the implant with the highest accuracy. This is also an excellent tool for patients to visualize the implant and proposed treatment.