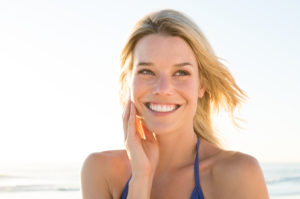 The best way to prevent serious health issues caused by bad oral health is to practice good oral hygiene and schedule regular visits with your Jacksonville dentist.
To practice good oral hygiene:
Brush the teeth and gums for two minutes at least twice a day.
Floss the teeth daily.
Avoid smoking cigarettes or chewing tobacco products.
Use toothpaste and mouthwash products that contain fluoride.
Limit sugary foods and drinks.
Eat a well-balanced diet for optimum nutrition.
Healthy teeth are clean and free of pain caused by cavities and disease. Healthy gums are pink and do not bleed when brushed or flossed.
Oral health is an indicator of overall health. Taking care to prevent oral health problems like gingivitis and periodontal disease can go a long way toward decreasing the risk for more serious health problems throughout the body.
Source: https://www.absolutedental.com/10-health-issues-caused-by-bad-oral-health/