Five Star Cosmetic Dentist Reviews for Burgess Center for Cosmetic Dentistry
"Great dentist!
I really liked Dr. Burgess a lot. My experience there was great, and I experienced no pain. The staff was very friendly."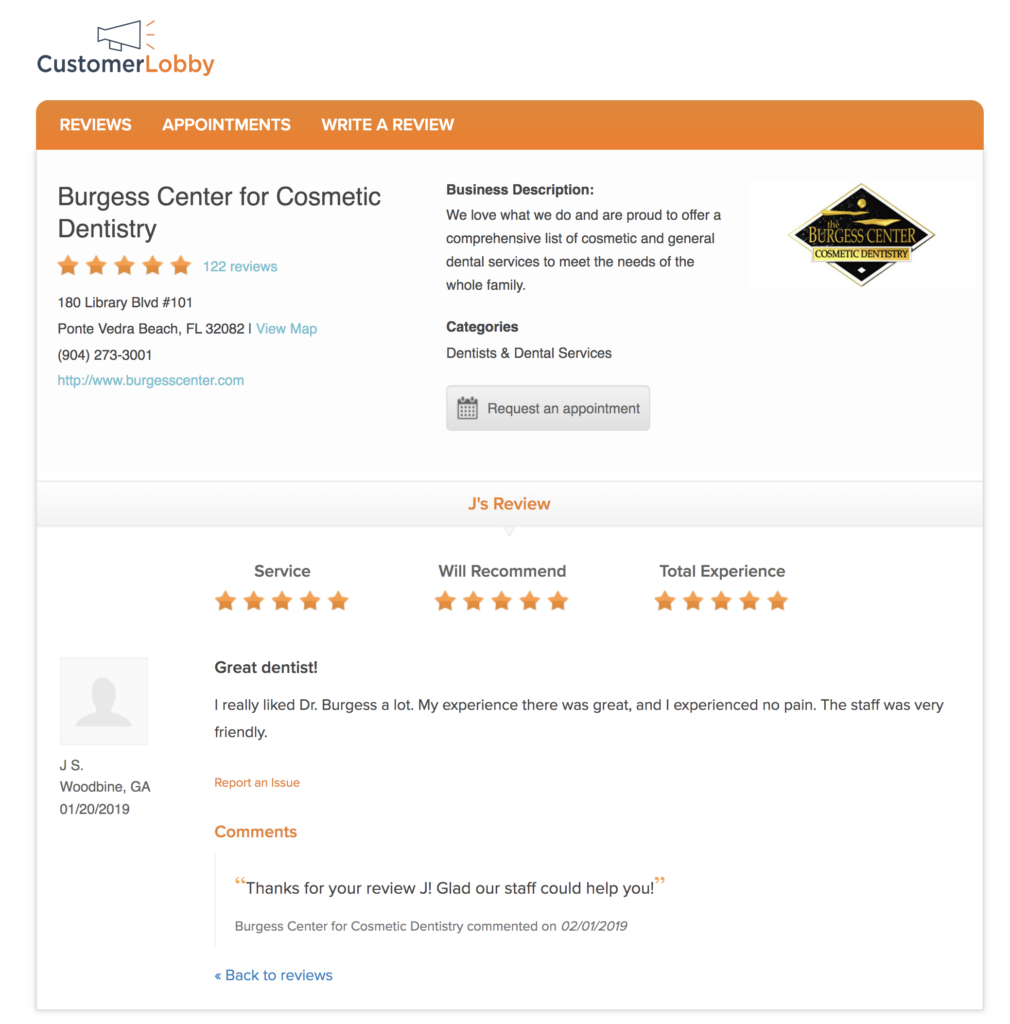 Customer Lobby:
https://www.customerlobby.com/reviews/11105/burgess-center-for-cosmetic-dentistry/write
When you have a free moment and have not done so already, we would love for you to leave a review by clicking the link above. Thank you very much for your time in advance.