Five Star Customer Reviews for Burgess Center for Cosmetic Dentistry
"All these excellent reviews are true!
I can't recommend this practice highly enough. I had been researching cosmetic dentistry because I started to experience cracks due to grinding (I was forever in fear my teeth would break) and a gap between my teeth and some wearing down, a look I did not like. From the first call to Beth, the Office Manager, through my consultation with Kim and Dr Burgess and a teeth cleaning with Andrea and on to the treatment plan (veneers) with Kim, Lauren, and Dr Burgess, the process moved quickly with no pain nor anxiety due to their professionalism and kindness. Dr Burgess and team were generous with their time never rushing through the procedures. The side effect to all of this is that I smile more and feel better because I'm not hiding my teeth. I thank them for making this experience almost fun and not scary."
J H
St. Augustine, FL
05/10/2019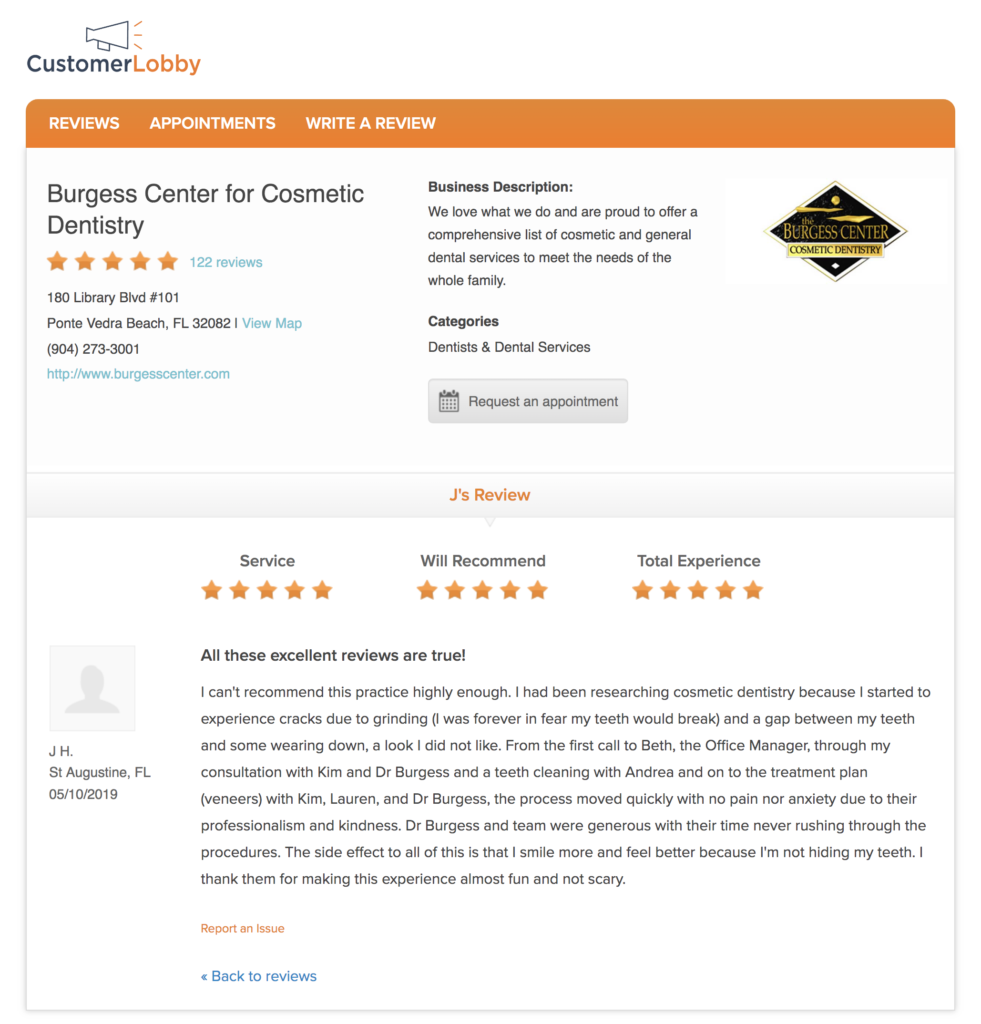 Customer Lobby:
https://www.customerlobby.com/reviews/11105/burgess-center-for-cosmetic-dentistry/write
When you have a free moment and have not done so already, we would love for you to leave a review by clicking the link above. Thank you very much for your time in advance.